CAPITAL DISTRICT PHOTOGRAPHS
AVAILABLE FOR PURCHASE
---
If you're looking for special artwork or imagery for your home or office, or as a gift for that special someone, photographs of the Capital District are the perfect choice. All purchases are professionally printed and shipped anywhere in the world. Simply choose the photograph and your choice of small or large print, and click on the PayPal button adjacent to the photograph. All photographs are copyrighted (c) Chuck Miller.
Midnight at the Palace Theater

Photographed on a chilly Easter Sunday in 2011 in downtown Albany, New York. This picture won several awards; it also was exhibited at Historic Albany Foundation's 2012 "BUILT: Architecture Through Artists' Eyes" fundraiser.

The Agfa Bridge Over Ansco Lake

This award-winning photograph was created by shooting two different rolls of film simultaneously in one camera. Has received several awards, including "BEST OF SHOW" at 2013 Durham Fair Photography Competition. It was also exhibited at Historic Albany Foundation's 2011 "BUILT: Architecture Through Artists' Eyes" fundraiser.

The Railsplitter

Photographed with the iconic Kodachrome film in 2010, the last year for which Kodachrome could be developed. This picture was also exhibited at the show "A Celebration of Kodachrome" in London.

The Jumbuck

This imposing photo of an Icelandic sheep was taken in Rhinebeck, N.Y. in 2012. It has won several blue ribbons in competition, including first place at the 2013 Dutchess County Sheep and Wool Festival.

Washington Park After Dark

Photographed in the late evening in March 2008. This photo later earned honors at the 2013 Albany TulipFest photo competition.

Delaware and Hudson Bridge, Slingerlands

The headlights of a passing car softly glide under the trestle of the old Delaware and Hudson railroad bridge on New Scotland Avenue in Slingerlands.

Poestenkill Gorge waterfalls, Troy

The power of the mighty falls cuts through the black shale rock. This waterfall is a patch of green tucked into Troy's urban neighborhoods.

RCA Nipper "His Master's Voice" Statue, Albany

This is the last remaining RCA building-sized statue anywhere in the world, and currently resides atop the former RCA warehouse in Albany, now being used as a moving and storage facility. Nobody's going to steal tires from the neighboring business as long as Nipper's on duty.

Madison Theater, Albany

The red light trails of passing cars against the bright marquee of one of Albany's oldest surviving movie palaces. Shot in August 2009.

St. Joseph's Church, Albany

A 150-year-old landmark of the Albany skyline. This photo shows not only St. Joseph's magnificent steeple, but also the two smaller steeples in the rear of the church. Shot on Christmas day, 2009.

City Hall, Albany

The red light trails of passing cars against the stone facade of Albany's City Hall. The bells of the carillon can be seen in City Hall's upper tower. Shot in December 2009.

The Orbiter

Imagine this ride as it spirals and blends throughout the night sky. Photo taken in July 2009.
---
---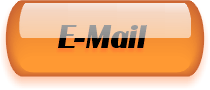 All articles and text on this homepage are the property and copyright of Chuck Miller. No unauthorized use of this text (including copying information for an internet auction or a fan page) is permitted without the expressed written permission of Chuck Miller. A single link may be provided on a person's homepage or in an internet auction, provided that the reference "From the Chuck Miller Creative Writing Service, http://www.chuckthewriter.com" is listed with the link. Please contact Chuck Miller at the e-mail address listed above if you would like to quote or copy information from this site.
Unauthorized use of copyrighted material from this website will be charged to the infringer at the cost of $300.00 per infraction. Use of the material on this website is considered acceptance of those terms.